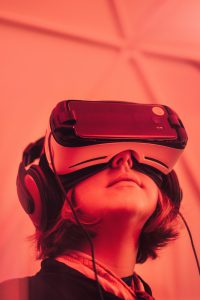 Amazon are proving to be an increasingly regular name  cropping up around developments in the future of work.  I recently blogged about the gamification of their warehouse workers' roles, literally turning their work into video games to boost productivity and increase engagement.
Then last week they made an announcement that further cemented their position as thought leaders in the future of work, committing $700 million over the next 6 years to re-skill, re-train and re-educate up to a third of their workforce in fields that are going to be in increasingly high demand, "…areas like medicine, cloud computing, and machine learning."
Upskilling 2025
I was particularly taken by a quote from Beth Galetti, Amazon's Senior Vice President of Human Resources from their announcement entitled Upskilling 2025:
For us, creating these opportunities is just the beginning. While many of our employees want to build their careers here, for others it might be a stepping stone to different aspirations. We think it's important to invest in our employees to help them gain new skills and create more professional options for themselves.
It seems, on the surface at least, to be a mighty fine gesture from the e-commerce giant and one that will doubtless provide them lots of free PR around employee branding, culture, engagement and help avoid attrition and employee churn.
But the open admission, and acceptance, that some of their investment will go towards developing new skills for employees who will ultimately leave and go elsewhere, and be ok about that, is an attitude rarely seen here in New Zealand.  It probably helps having a market cap of $1 trillion behind you, but it's a remarkably modern way of HR thinking and an explicit acknowledgement that the majority of people won't stick in one job for life anymore.

Learn, Unlearn and Relearn
I was at a PWC Herald Talks event on the Gig Economy recently and the NZ Minster of Education, Chris Hipkins, was talking on the panel.  He admitted that the education system here in NZ is grappling with the rapidly changing way of working and how best to prepare students for this nebulous future.  He quoted Alvin Toffler, saying:
"The illiterate of the 21st century will not be those who cannot read and write, but those who cannot learn, unlearn, and relearn."
It seems as though Amazon are investing significantly in avoiding too many of their own staff becoming "illiterate" then, but it does also beg the question whether it should be the responsibility of Corporations, rather than Governments, to offer the necessary re-educating opportunities for our workforces to survive and thrive in the future.  If you've got pockets as deep as Amazon's then maybe so, but not many New Zealand businesses will be able to match such a costly initiative.
Chris Hipkins will have to keep wringing his hands for a while longer then, at least while Labour remain in Government anyway.  In the meantime Kiwi businesses should take note of Amazon's gesture, and do what they can (within reasonable budgets, of course) to follow suit.  The offer of ongoing learning, development and re-skilling will doubtless become an essential tool for attracting, engaging and retaining top talent to your company in the future.