The team at JOYN recently enjoyed an evening out at the Westpac Central Auckland Business Awards for which we were a Finalist in the Best Emerging Business Category.
It was a fabulous night and just reward for the huge amount of time, energy and effort that has gone on behind the scenes at JOYN since we launched 2 years ago.  Whilst we know we are not the finished article, and have some exciting developments planned for 2020, we have also delivered our innovative Recruitment and HR approach to over 500 clients on over 2,000 assignments, so much progress has been made!
Disrupting HR and Recruitment
Sadly we did not take out top honours, with the category win going to Crimson Education, but I could not be prouder of the team for getting JOYN this far.  The recruitment industry is one that many outside commentators have long suggested is "ripe for disruption" or "crying out for innovation" but usually still begrudgingly engage with traditional recruitment agencies on the same basis as always.
JOYN is working hard to provide a viable alternative and we have experienced a much bigger impact than many other would-be disruptors have managed in the past (also being the owners of a ten year old traditional agency in the HR & Recruitment space helps to know what does and doesn't work here!)
It's About the People
Our mantra at JOYN is that we combine human expertise with technological smarts to deliver better hires at half the cost.  It's easy these days to get distracted by the technology but it's the people that work with JOYN who are even more part of the disruption to the traditional way of doing things.
The "human expertise" that doesn't feature in the above photo are the ones really making the magic happen for our clients out there – our community of 70+ freelance JOYN Consultants around New Zealand.  The fact that our average Consultant Rating since launching 2 years ago currently sits at 9.14 out of 10 is testament to the fantastic work they are doing for our clients out there.  Thank you guys!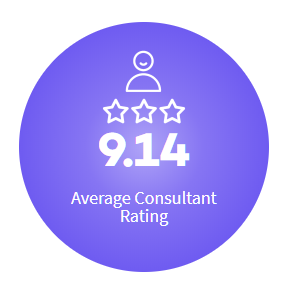 Thank you to all of our clients who have taken the leap of faith to come on board with JOYN.  We are delighted to have been able to deliver HR and Recruitment services to you that makes you feel better without hurting the wallet so much too.
I'll sign off with the video that was taken about JOYN and shown at the Awards ceremony where I talk about how businesses can stay relevant and ahead of the competition by having the courage to try new things and disrupt themselves…
A bit embarrassing to see my ugly mug up on the big screen but someone had to do it!  Thanks to all of our clients for the support so far and helping us reach this point, we will try for the win in 2020.