As Level 3 sees us slowly shuffle towards our collective prison gates, it's perhaps a good time to look to a brighter future. I was buoyed this week to hear the (overall) positive predictions of BNZ's CEO Angela Mentis. Although it doesn't require an economist to tell you that things are looking pretty dicey currently, Mentis predicts a quicker-than-typical recovery next year. And given the unique circumstances that put us here, perhaps we can all be forgiven for dreaming of an explosive recovery. Many of us went from an all guns blazing February to a very damp powder March in what felt like a matter of hours. Maybe recovery will be equally miraculous? Parking the broader business implications of this fantastic daydream for a moment, this got me thinking; What will recruitment and HR look like in a post-Covid world?
The elephant in the room is that, sadly for them, there is about to be a flood of available and motivated potential employees hitting the market. With predictions of unemployment reaching 10%, it'd be easy to assume that supply of workers will soon outstrip demand. For those brave enough to hire, what were "hard to find skills" will be low hanging fruit in an overcrowded orchard, right? Well yes and no. If there's one certainty in the people industry, it's that recruitment is never easy. Never ever. The game will have changed post-Covid, but the level of difficulty won't. As we look to regroup, regather, and push into a brave new world, gearing up with the tools to deliver your people strategy is as important as ever. Don't believe me? Here's why:
For many roles, attracting applicants has always been the easy bit. If we are to presume that the world post-Covid will be full of people wanting jobs, then we need to think if this is any different from before. For many roles, a SEEK ad of any quality has always attracted a lot of CVs. For these jobs, the skill of the professional recruiter isn't in generating applications. That's easy. The real skill, and workload, is in finding the diamonds in the rough, the wheat amongst the chaff, the needles in haystacks and a whole host of other metaphors I can't think of right now . This not only takes skill, but, until AI learns to interview, assess and decide who will be your next superstar, it also take s a hell of a lot of time. If we are thinking the market will be awash with possible new hires, then we're going to have our hands full in finding the gems amongst them.

Perhaps the above assumption is wrong, and we'll still be short on top talent. Last year, net migration into New Zealand represented a gain of 52,000 people. Many of these being skilled workers. With the country on lockdown, and our chances of an overseas holiday scuppered until next year, the chances of Jacinda letting in migrant workers is somewhere between slim and none. In some industries, we'll be fishing in an even smaller pond for that .net developer or quantity surveyor. For these businesses, the need for quality recruitment will never be higher.

We've all been caught with our collective pants down. When times are good, we're out there hiring like crazy. This is great for us, for them, and the economy at large. The problem is, this also loads fixed costs into our businesses. And then, low and behold, we have a global pandemic. The future of work was already moving towards a more agile and flexible model. This has now been supercharged. We'll see a collective movement away from big, expensive, directly employed teams of people. We'll see the smart businesses partnering with resource and service providers when they need them most, with no fixed costs to stress out a Finance Director. Those who don't adapt will find themselves increasingly cumbersome compared to their slick and nimble competitors.

Challenging times can also present opportunities. As we ease into Level 3, many businesses are seeing a glimmer of hope. Like all tough times, it is important for our own sanity to remember the old Persian proverb; this too shall pass. And for those businesses with the ambition to get ahead, or working in sectors first to race out the traps, there is opportunity. As most businesses knuckle down and stop hiring, for some, now is the chance to hire the talent you could never land in the glory days. And for those selling a product or service, now, with the right endeavour and guile, could be the chance to grow market share.

The need for quality Human Resources support has never been greater. New Zealand has collectively done a fantastic job of showing solidarity and compassion in a time of crisis. Unfortunately, for many of us, we've had to make some tough decisions regarding our own team. The need to act on these decisions with compassion and compliance with New Zealand employment law has arguably never been higher. Even on tight budgets, smart businesses are going to be whipping their HR processes and systems into shipshape condition. Now is not the time to leave it to chance.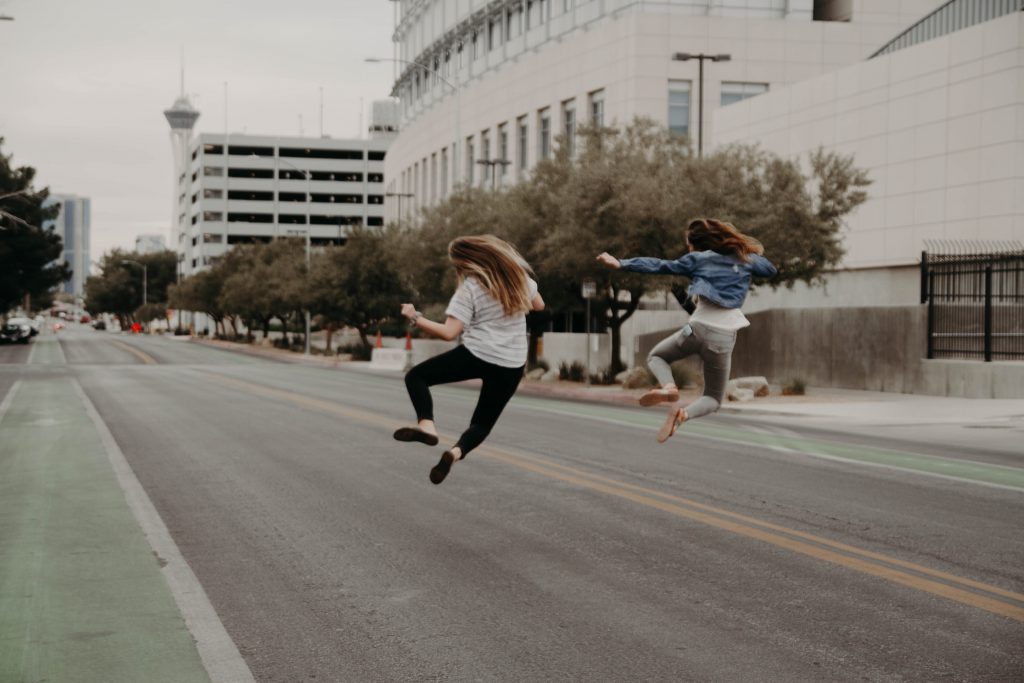 So the world has clearly changed, and the people industry will follow suit . Budgets may be tight, but the need for quality recruitment and HR services remains the same. To quote a Bangkok T-shirt salesman, it's going to be "Same Same But Different".
Here at JOYN we like to think that our flexible model can help businesses navigate the people challenges of this post-pandemic world. Feel free to connect and we'll explain how.