It's a great time to be a job seeker right now. In fact, it's a great time to be happily ensconced in a job whilst passively surveying your other options out there in the employment market, too.
Hirers and company owners need to get their heads around this quickly, before they find themselves not only failing to fill their vacancies, but watching more open up as staff leave for pastures new.
One of JOYN's integrated job boards partners, Trade Me Jobs, has been busy sharing a slew of telling data recently, all backed up with a roadshow of seminars delivered by the economist Shamubeel Eaqub.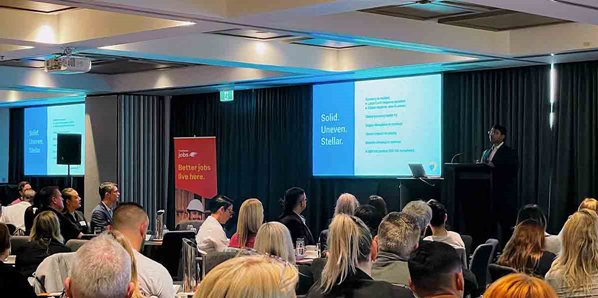 Recruitment Outlook for 2021
Some key takeaways from his talks that anyone looking to gear up their staff recruitment need to know:
The NZ economy is resilient
The Government have plenty of money and massive stimulus will continue
Exports are resilient and prices are holding up high
The NZ labour market is tight, very tight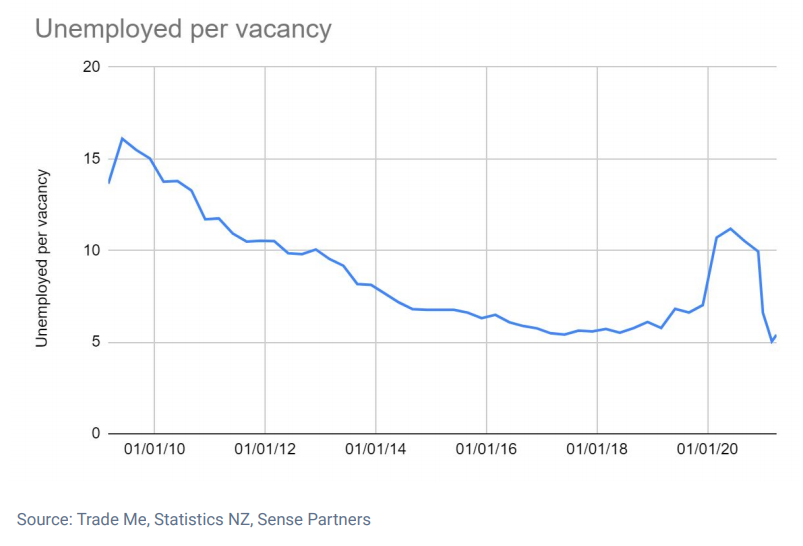 Minimum wage has risen to $20/hr
Hiring intentions are up, but availability of skilled talent is down
A positive note – net migration is positive for the first time in ages and good Kiwi talent continues to return
One overriding theme from the talk was that NZ businesses are now faced with a stark choice: Pay staff more (both new hires and existing staff) or risk leaving vacancies unfilled and teams stretched ever tighter. Businesses are naturally cautious about paying more, but patient investment in salaries and training will bring rewards in the longer term.
Candidates Holding the Aces
Trade Me Jobs' latest Quarterly press release further cement the notion that power is back in the hands of the candidates, who currently hold all the cards:
It's never been a better time to be looking for a new job with a record number of job vacancies onsite, the biggest jump in average pay in over a decade and less people applying for jobs
In the second quarter of the year (April-June), we saw over 80,000 job vacancies – the most job listings ever onsite – that's up 25 per cent when compared to the same quarter in 2019, prior to Covid-19
Employers are paying big bucks to get the candidates they want. In Q2, we saw the largest annual percentage increase in average pay that we have seen in more than a decade – up 3 per cent on the same quarter last year to $64,939
Applications, on the other hand, were down 29 per cent in Q2 when compared to the first quarter of the year meaning less competition for job hunters
Matt Tolich, Sales Director at TMJ, highlighted the perfect storm created by closed borders, no migrant workers, and the reluctance of staff to move jobs currently;
We're still seeing a massive candidate shortage in the market with the absence of migrant workers. The fact is, right now there are not enough people in New Zealand to fulfil demand in a large number of job categories and this is constraining the ability of kiwi business to grow.

On top of this, Kiwis appear to be sticking it out in their current roles until our borders are open, and the world begins to return to normal. We know that job security is highly important to employees at the moment.

In a recent survey we conducted with 1,400 Kiwis, just 17 per cent said they were looking to move roles in the next 12 months. That's down from 27 per cent in 2020.

Matt Tolich, Trade Me Jobs
You can download the full 7th July press release here:
You can download all the slides from Shamubeel Eauqub's presentation here:
A Smarter Way to Recruit
As JOYN approaches it's 3,000th Assignment since launching in 2017, we've learned a lot about how to get the best outcomes for our clients, whatever the economic conditions.
JOYN combines human expertise with tech smarts to achieve better hires at less than half the cost.
Get in touch to learn more and see how we can help with your company's growth strategy.