A sure sign of the employment market tightening up is when the spectre of "counteroffers" raises its head. The fight for a good employee can be a hectic one, but with the proper techniques in your staff recruitment arsenal, you'll be more likely to win counteroffers, and keep building your team.
If you're attempting to hire an employee but they've been presented with a counteroffer by their existing employer, stick around. This blog post delves into insights from one of our top recruitment consultants—Mel Morris—on how to nab an employee that's received one.
What is a Counteroffer, and Why Are They Increasing?
A counteroffer is when a company makes an offer of employment to a prospective new employee. Upon resigning from their current position, the worker receives an improved employment offer from his current employer. This bump is typically in the form of a pay rise, or occasionally a promise of better working conditions or benefits in an attempt to convince them to stay.
With borders remaining closed to overseas workers while company hiring intentions increase, New Zealand is heading back to the 4% unemployment mark. Counteroffers are highly prevalent, costing many companies a lot of time and money recruiting staff in high demand.
Here at JOYN, we are not immune to this. Our recruiters are working extra hard on their clients' behalf to secure the signatures of in-demand talent out there. One of our JOYN Consultants—Mel Morris—recently went through this very scenario with a South Auckland manufacturing client looking to recruit a Production Manager. Having helped her client achieve a great result, we asked Mel to share a bit of her expertise around managing counteroffers. For the benefit of JOYN's wider community, who are experiencing similar issues right now, she's offering some insights.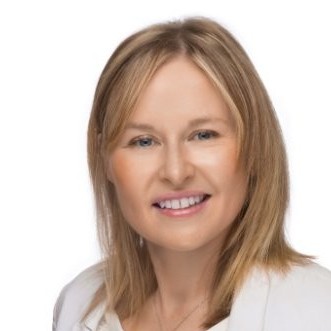 With over 16 years in the Recruitment Industry, Mel has been exposed to all facets of recruitment, working across a range of different industries, disciplines and role types. Mel was awarded New Zealand Recruitment Professional of the Year in the 2019 RCSA Recruitment Awards.
Mel's Guide for Dealing with Counteroffers
A prevalent trend in the New Zealand recruitment market lies in good candidates receiving "counteroffers" from their current employer when they hand in their notice. Noticing this trend and having a plan on tackling it gives you a better chance of a positive outcome for all parties. With this in mind, I've outlined a few key points to consider should you find yourself in this position.
Lay the groundwork properly
It's essential to directly address the possibility of a counteroffer in the recruitment process's initial stages. Two of the critical questions a recruiter should ask any applicant are "What are your motivations for applying for the role" and "If your current employer were to offer you more money, would you stay?"
As professional recruiters and HR service providers, we have all heard job seekers say this is not something that would happen to them, but experience tells us that the reality is quite different. Prompting this conversation early on establishes a commitment from the job seeker that they wouldn't stay for more money or highlights that this may be an issue should a counteroffer come up to be better prepared. Either way, it provides a foundation to refer back to later if needed.
It's not all about the money
If the job seeker receives a counteroffer, take the opportunity to refresh yourself on the non-financial reasons for the job seeker applying for a new role. Factors such as:
Working in a supportive/inclusive organisation or team.
Opportunities for career development /progression.
The ability to be mentored or have direct access to key decision-makers.
Opportunity to oversee staff or develop leadership skills (or to work autonomously on the other hand).
Working in an organisation with a culture more aligned with your values.
Stability and flexibility to work remotely or with flexible hours.
These are all powerful motivators that counteroffers usually don't address. Talk to the job seeker and run through the points they mentioned as crucial to them—are these still the same? How does their counteroffer change these? Refocusing the job seeker on these points can help take the focus away from just money and remind them of the broader reasons why they were looking for a new jo
Why now?
Consult with the job seeker around why they've received a counteroffer. Why is it the employer has now seen their value when previously it had been overlooked? How long has it been since they were last given a pay rise? How has the employer reacted previously to requests to upskill or develop? Will the employer always rely on someone else (a new employer) to show them your value in the future? As an employee, does this make you feel valued, and are you comfortable with this?
Although it's flattering to receive a counteroffer and often makes people feel valued and essential, once you take the emotion out of the situation and look at the situation as a whole, the realisation is usually that not a lot has changed.
You've probably made a good hiring decision
From a client perspective, remember that counteroffers are a standard part of the recruitment process. The fact that the job seeker has received and is considering a counteroffer is not a negative reflection on them. If anything, it's an endorsement and an indication that you've probably made a good choice in your new hire, as the current employer clearly doesn't want to lose them!
The journey is as important as the destination
It's important to recognise that this can be stressful for all parties and that emotions can flare as a result. As recruitment professionals, we are in a unique position to navigate this process, and the way we handle it is just as important as the result. A candidate that feels pushed into taking a role or a client that feels held to ransom to "get it over the line"; these are recipes for disaster later.
As the recruiter has a relationship with both the job seeker and client, we can add real value by acting as a filter for both sides. By keeping communication open, transparent, and professional, we can help guide the process to a reasonable conclusion without emotions clouding people's judgment.
You can look at counter offers as a final, random step in the recruitment process you can't control. They don't happen all the time, but they give you an extra opportunity to gain insight into your potential new hire when they do. If they turn down the counteroffer, they are invested in the role and want to be part of your team. On the other hand, if they take the counteroffer and stay where they are, they may not have been as invested as you thought, which could mean difficulties retaining them long term.
With all of the above said, if your new hire gets a counteroffer, see it as a positive! Lean on your recruitment partner's expertise, and if you handle it well, it'll give you an insight into the candidate that you couldn't get any other way. No matter what the outcome, you'll be better off as a result.

Talk to JOYN about our recruitment or HR services.
If you're on the hunt for a star recruiter, look no further than JOYN. On the other hand, if you're searching for a human resource job, join the ranks of JOYN and experience a diverse, wonderful, fulfilling role!
If you are a business looking for help with some or all of the recruitment process, you can contact us here, to be connected with experts like Mel, or one of our 40+ other registered JOYN professionals.